JM NEW EXCELLENT 1000A for Bathrooms/Balconies (construction)/Interior
---
Adhesive products for bathrooms/balconies consisting of functional Felt, PE Sheet, 4 layers of adhesive layer and release paper. They are advanced, semi-permanent composite sheets, which have excellent adhesiveness to tile glue and mortar by integrating functional felt on the PE sheets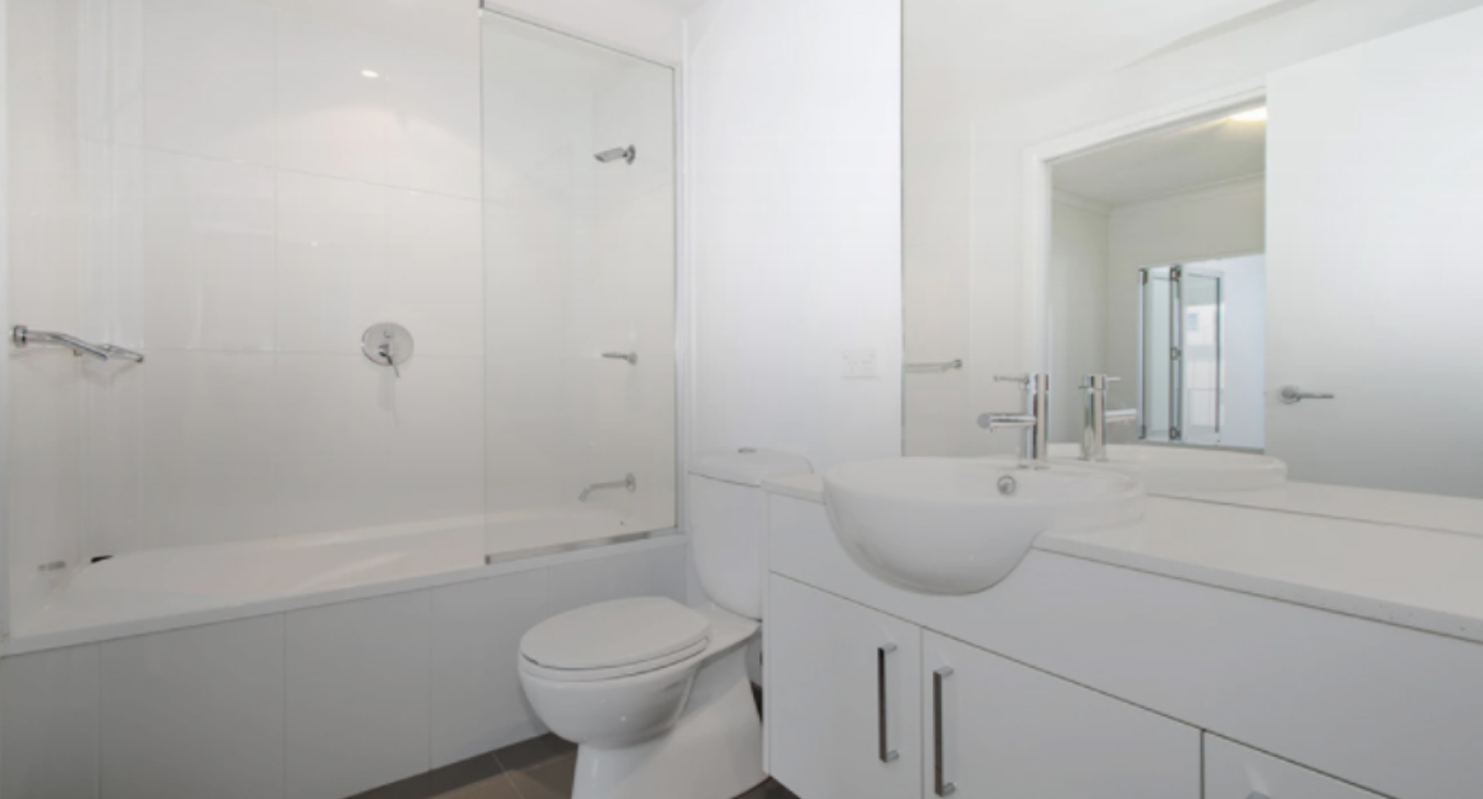 Tiles can be worked on immediately after installing the NEW Excellent 1000A on walls or background surface.
It has excellent adhesiveness to the top constructions on mortar which stabilizes the waterproof performance and assures quality
An innovative Eco-friendly composite sheet to secure stable waterproof quality.
Shortens installation time
Excellent as they are heat-resistant, durable, durable to wear, impact-resistant, chemical-resistant and salt water-resistant.
Can be installed in low temperature
---
JM NEW EXCELLENT 1000A Tape for Bathrooms/Balconies Series
---
It is used for functional felt, PE sheets, a construction or corner/sheet connecting part that consists of 3-4 layers of adhesive layer and release paper or , according to its use. It is an eco-friendly, advanced, semi-permanent tape which has superb impact-resistance, durability to wear, impact-resistance, salt water-resistance, action response, water-resistance, and chemical-resistance.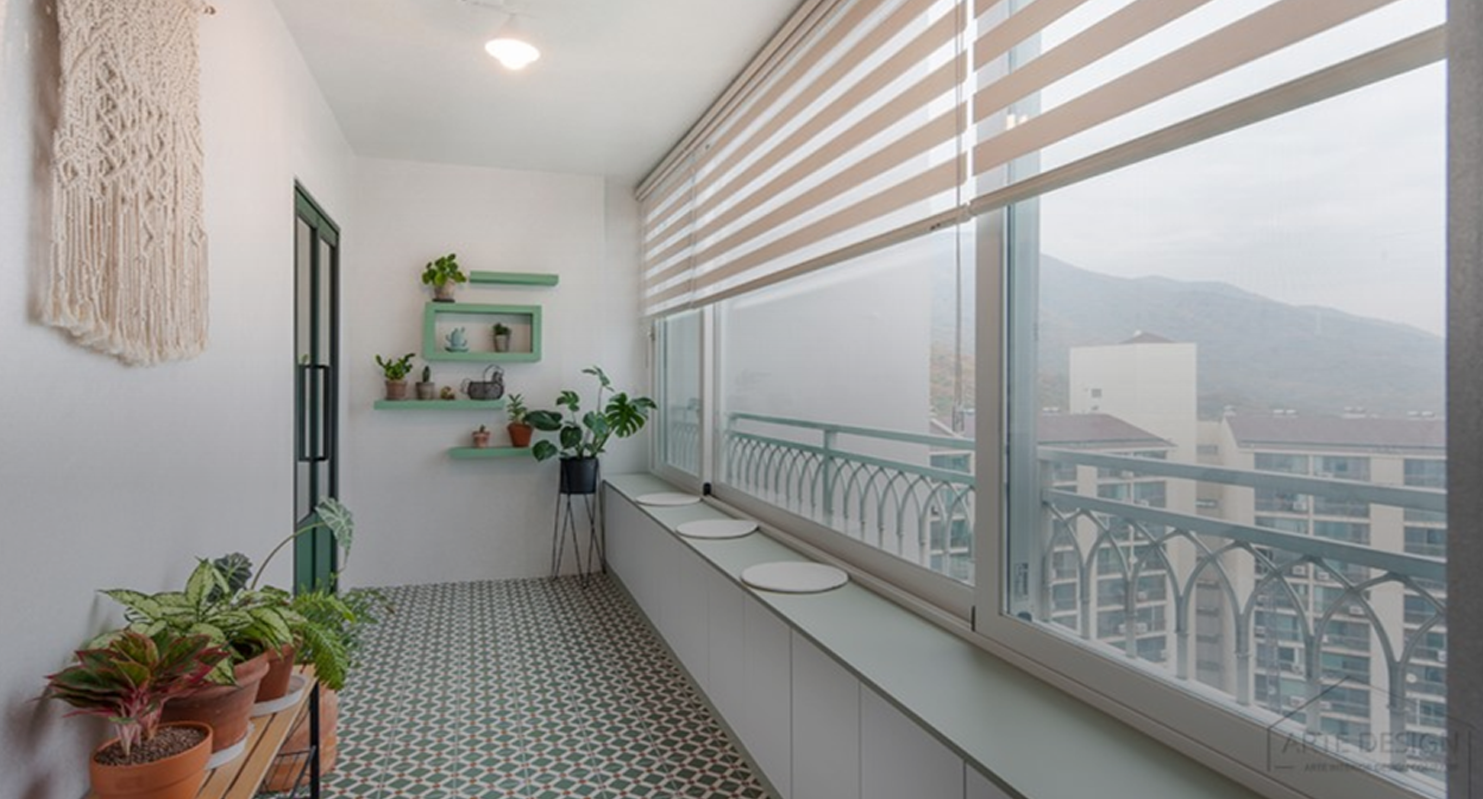 Waterproof adhesive tape
1000A-T : Waterproof adhesive tape (100 mm)
- Composition: 4 layers
- Use: for use on inside of a building and corner connective parts.

1000T: Waterproof adhesive tape (200 mm)
- Composition: 3 layers
- Use: for use on inside of a building and corner connective parts.

1000T-T : Waterproof adhesive tape (100 mm)
- Composition: 3 layers, Double-sided tape.
- Use: for use for connective part of internal sheet

Self-adhesive type product which more adhesive was not used and simplified the process to shorten air.
A semi-permanent, eco-friendly tape which is easy to adhere to the sheet and has excellent installation results.
Can be installed in low temperature
---
1000A/1000A-T Working Drawing
---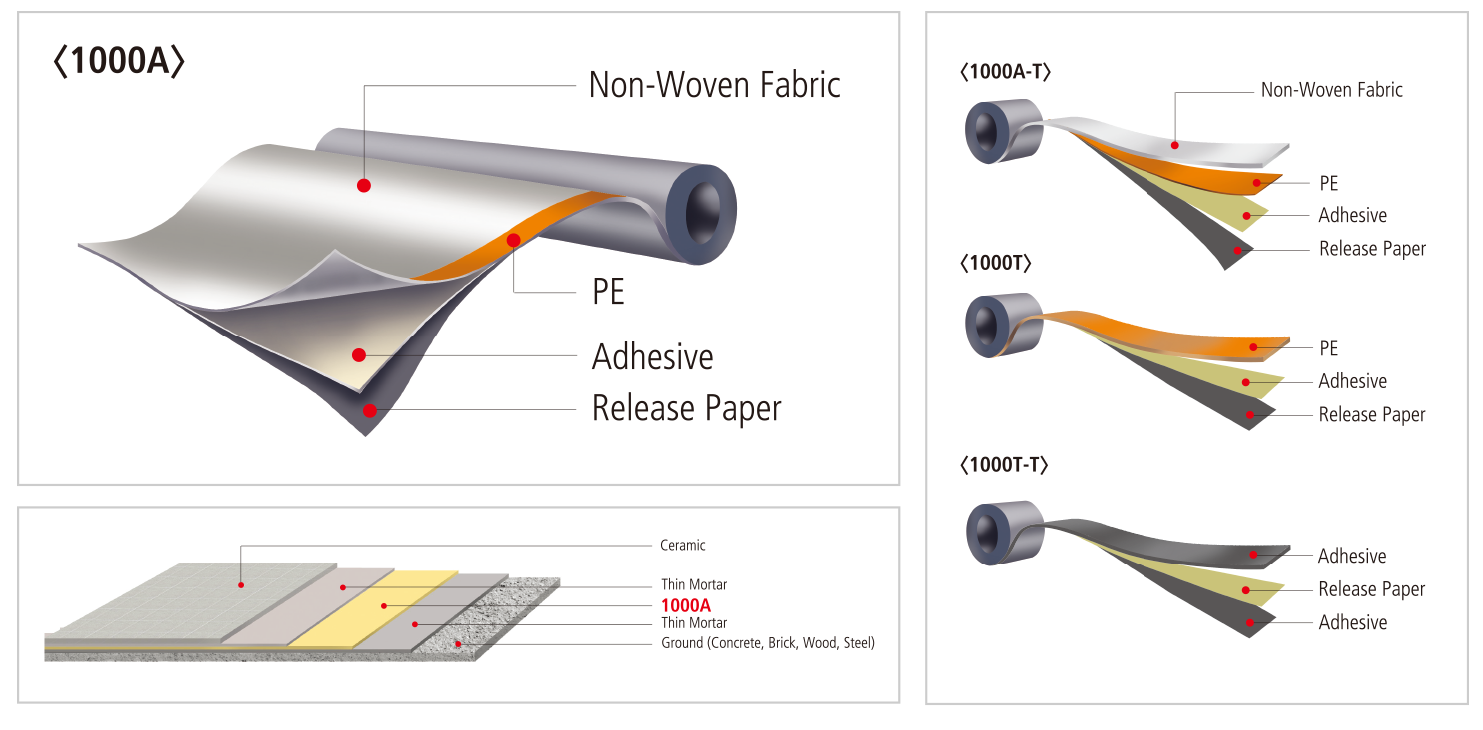 ---
Water prevention comparison between JM NEW EXCELLENT 1000A and mortar
---
Items
JM e&c
Liquid mortar waterproofing
Product durability
Semi-permanent product life (at least 10 years)
Stable durability is secured as the adhesive is composed of natural rubber as the main material.
As the mortar hardens, cracks form and water leakage begins. Short durability, up to 3 to 5 years  
Construction cost
The unit price of the sheet is somewhat high, but it is a reasonable cost when considering the waterproof labor cost and durability.
Simple construction and low cost, but composite waterproofing is used to overcome short durability. 
Constructability/
Responsiveness to behavior
Fast constructability and excellent adhesion and behavior response to contraction and expansion of structures 
The constructability is somewhat quick, but there is no response to the behavior of the structure.
Etc
Noise reduction by sheet construction
1000A construction after finishing corner tape