JM ELITE Mattress Cover Plastic
---
Patented product:

First in Korea "Nano-antibacterial Cover Mattress Packaging Plastic" Patent Registration No.10-2204018 (January 12, 2021)

Strains:

To protect the mattress from fungus, Bed bugs, E. coli ticks, pneumococcal and bacterial colonies
We supply manual plastic automatic packaging film for Ace/Simmons/Sealy/Serta mattresses, tested by ASTM and JIS

General strength of the JM Smile mattress packaging plastic:


- Strong enough not to break while moving.
- Has no ventilation holes. Can keep clean from unnecessary material such as dust, liquid, and other bugs
- Particularly, our mattress plastic is made of highest quality polyethylene film for storage for a long time.
- Made in 3D style to make it easy to put the mattress in.


---
First in Korea Nano-antibacterial Cover Mattress Packaging Plastic
---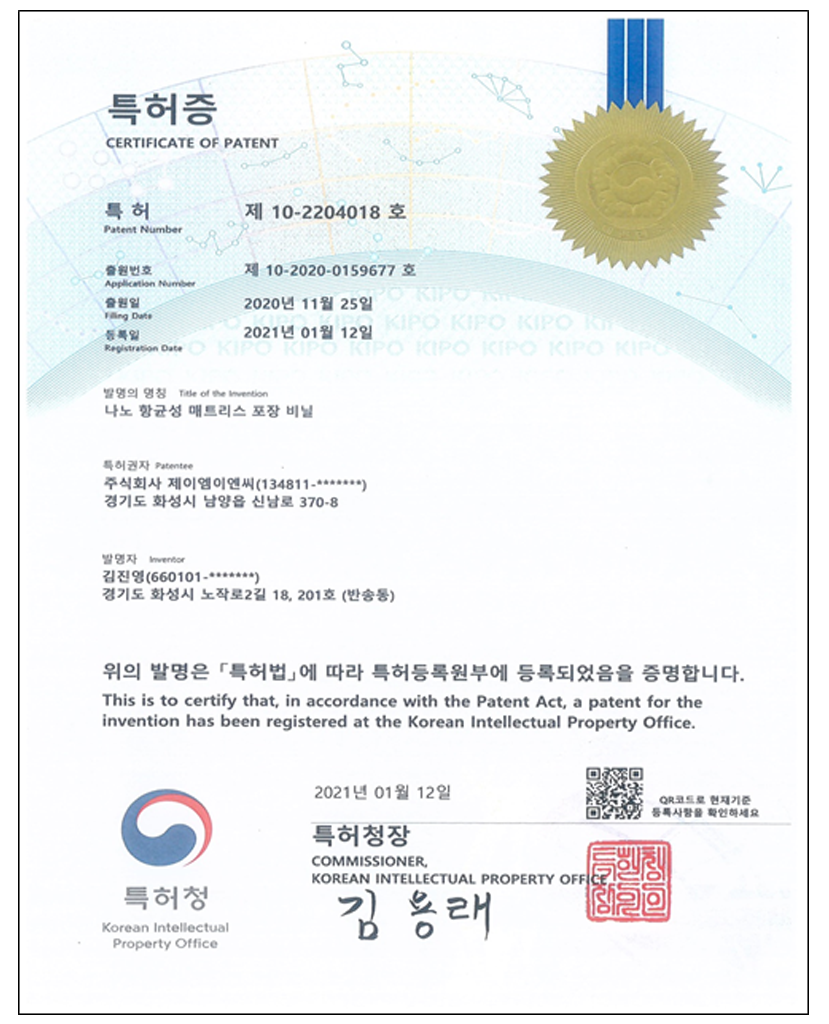 Patented product: First in Korea "Nano-antibacterial Cover Mattress Packaging Plastic" Patent Registration No.10-2204018 (January 12, 2021)
Main purpose: To sterilize against E. coli, pneumococcal and Staphylococcus and protect the mattress from bed bugs
The packaging moving companies use the mattress packaging felt material over again to save packaging costs, which can infect the mattresses.

A solution is needed to prevent this and protect the mattresses
Comparison Test
Item
Tensile strength
Elongation rate
Sample
Direction
Mpa
%
Antibacterial
Width
13.1
1197
Length
14.1
1127
General
Width
10.6
890
Length
10.2
715
---
Entering the U.S. Market through AMAZON
---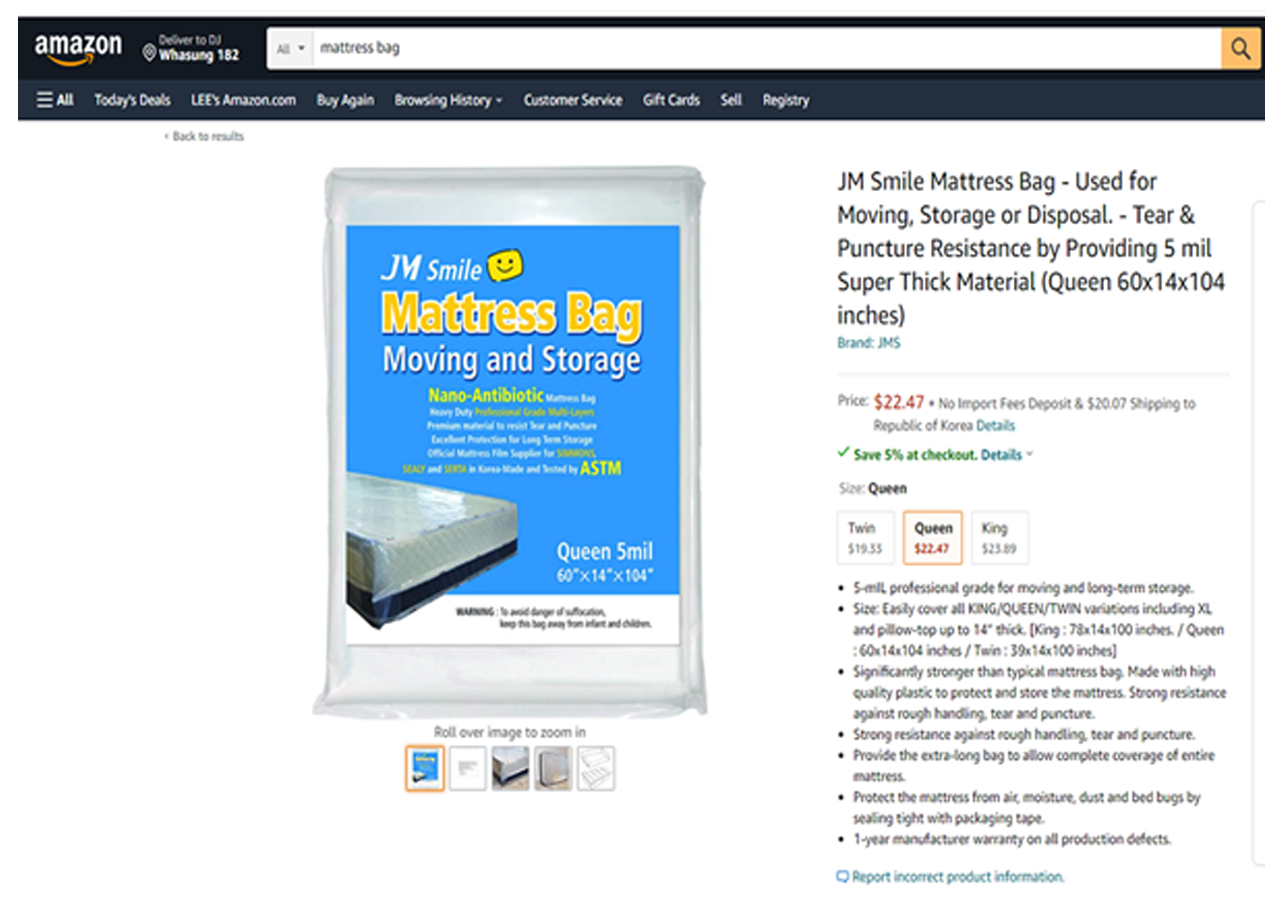 Sales of mattress plastics for moving and packaging is estimated to be approximately 100,000/month
Average sales price for a premium mattress packaging plastic is approximately USD 20.
-King Size: $23.89
-Queen Size: $ 22.47
-Twin Size: $19.33

Special features of our products
-220 years of accumulated know-how and Full manufacturing line from A to Z
-Multi-layer packaging plastic using the highest quality material
-Physical performance of elasticity and elongation tensity is excellent compared to other products Particularly. momentary elasticity is strong.
-Premium packaging material with excellent prevention from tear and holes
-Nano-Antibiotic Packaging plastic: Sterilization against, E. coli, pneumococcal, and staphylococcus
-100% Made in Korea (More than 95% are product of China)

---
Functional Films
---
Polyethylene is widely used from good property and processibility, in industrial processing and everyday products. The product features are excellent durability, transparency, processibility, and strength. Its main use is for Jerky packaging (Ham/Sausage), Vacuum films, for LLDPE, snacks and contraction films.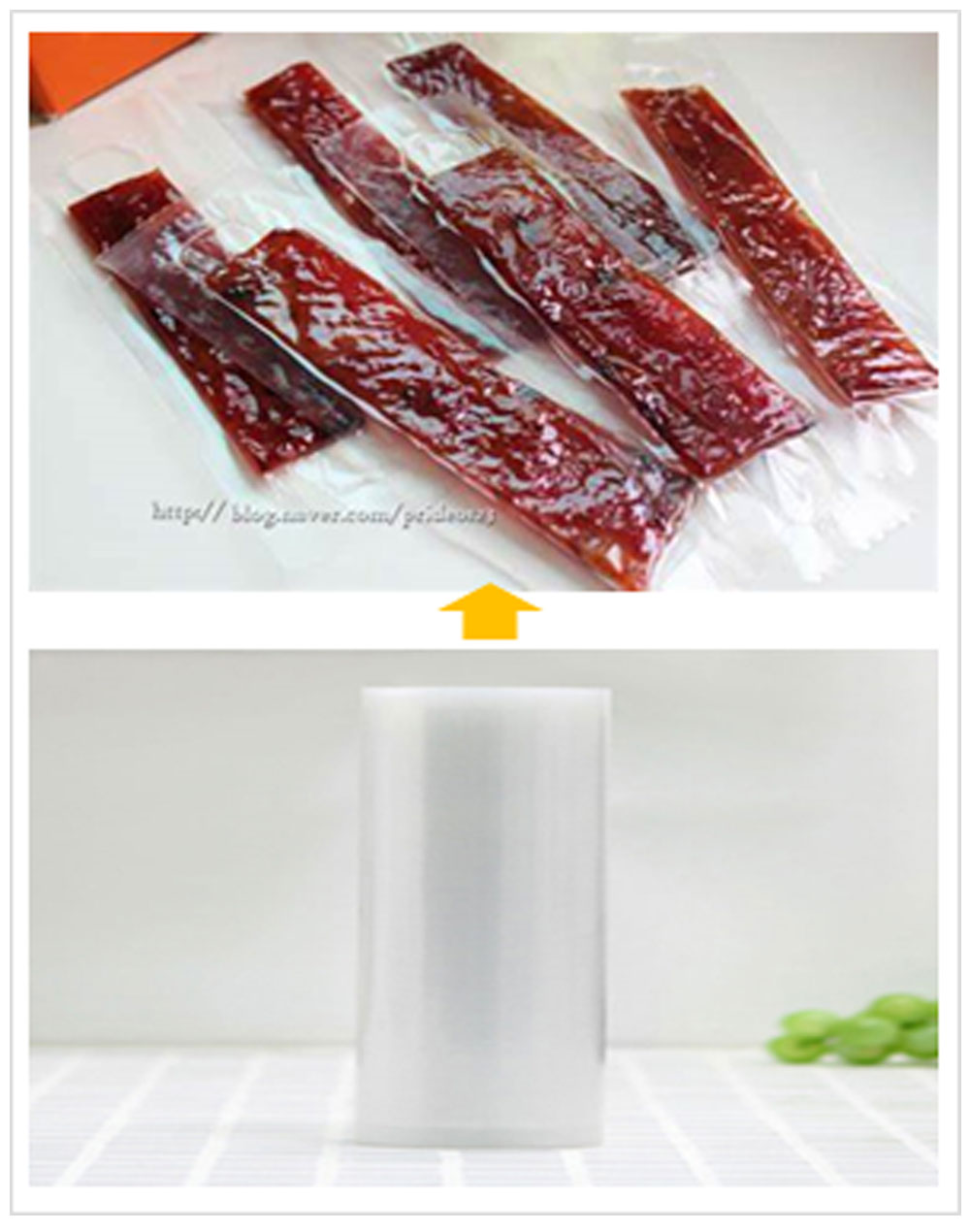 Vacuum packs/Vacuum packaging
By vacuum processing inside of packs, it prevents decomposition of food, and block fungus and other harmful materials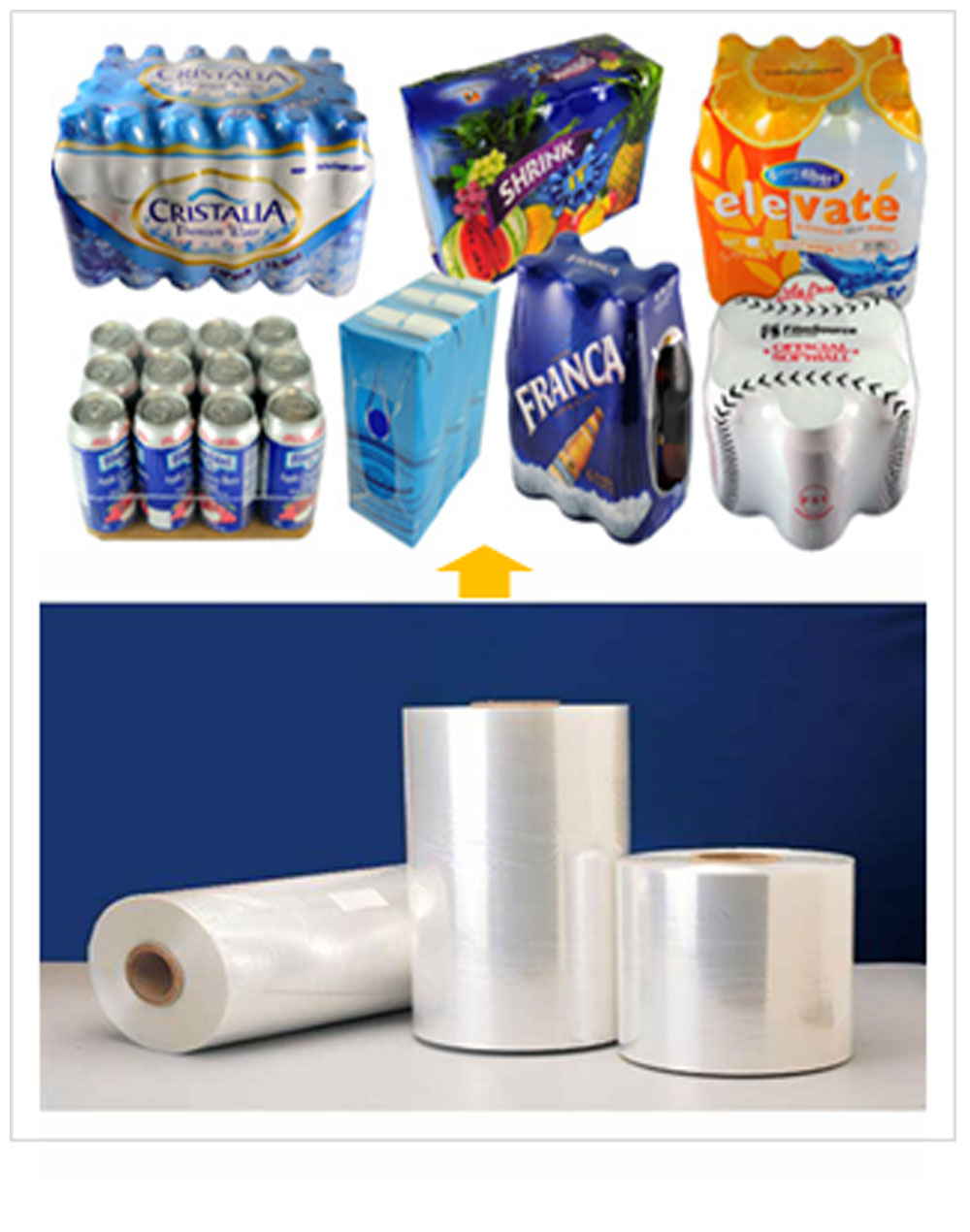 Can or bottle/ Contraction films
When heat is applied in manufacturing film and then cooled, contraction happens by leftover stress when packaging by re-heating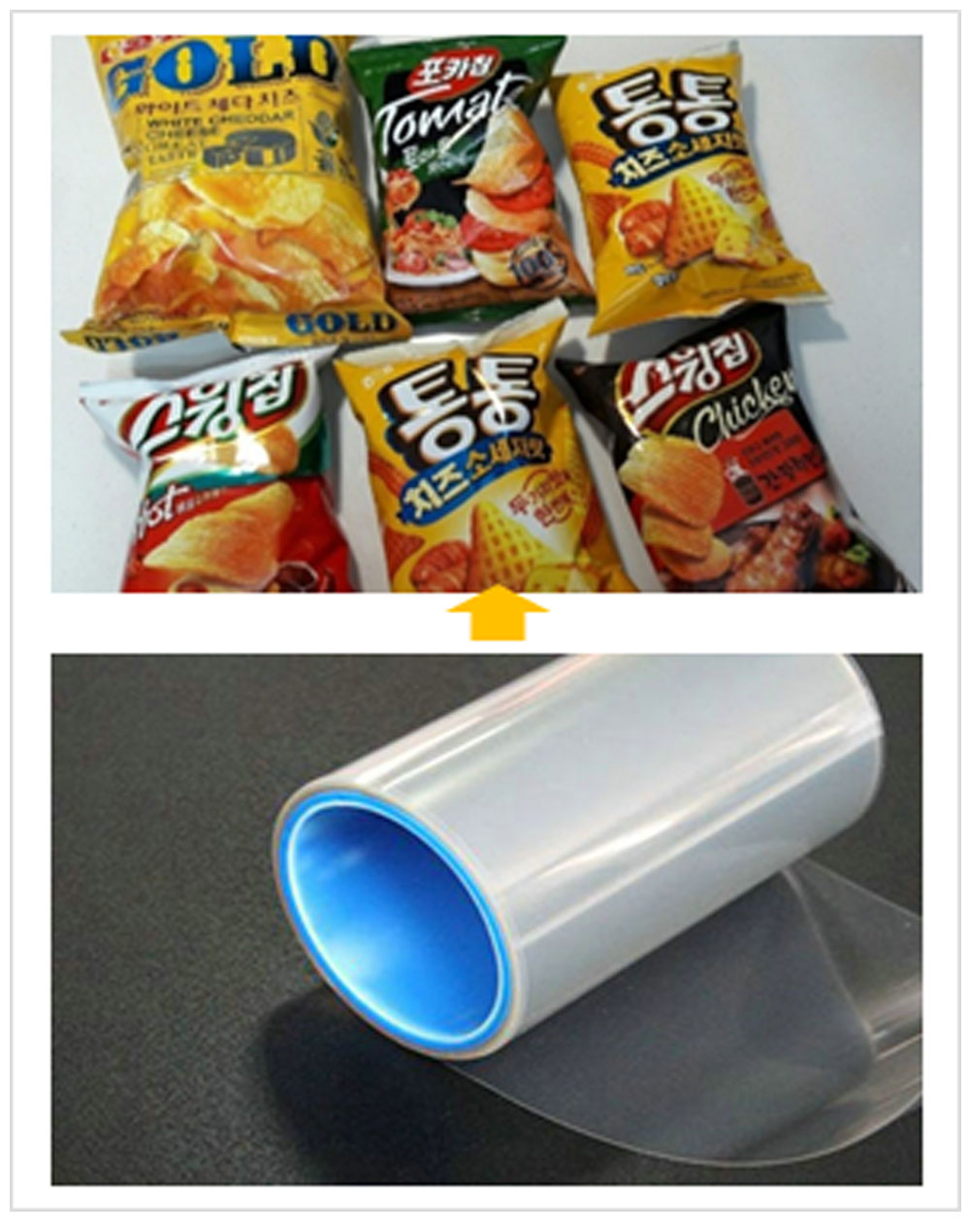 Snack packaging bags/Dry coating
When packaging, transmittance of external light and gas is very low, physical property is very good; used in high quality products
---
Film for automatic packaging of Mattresses
---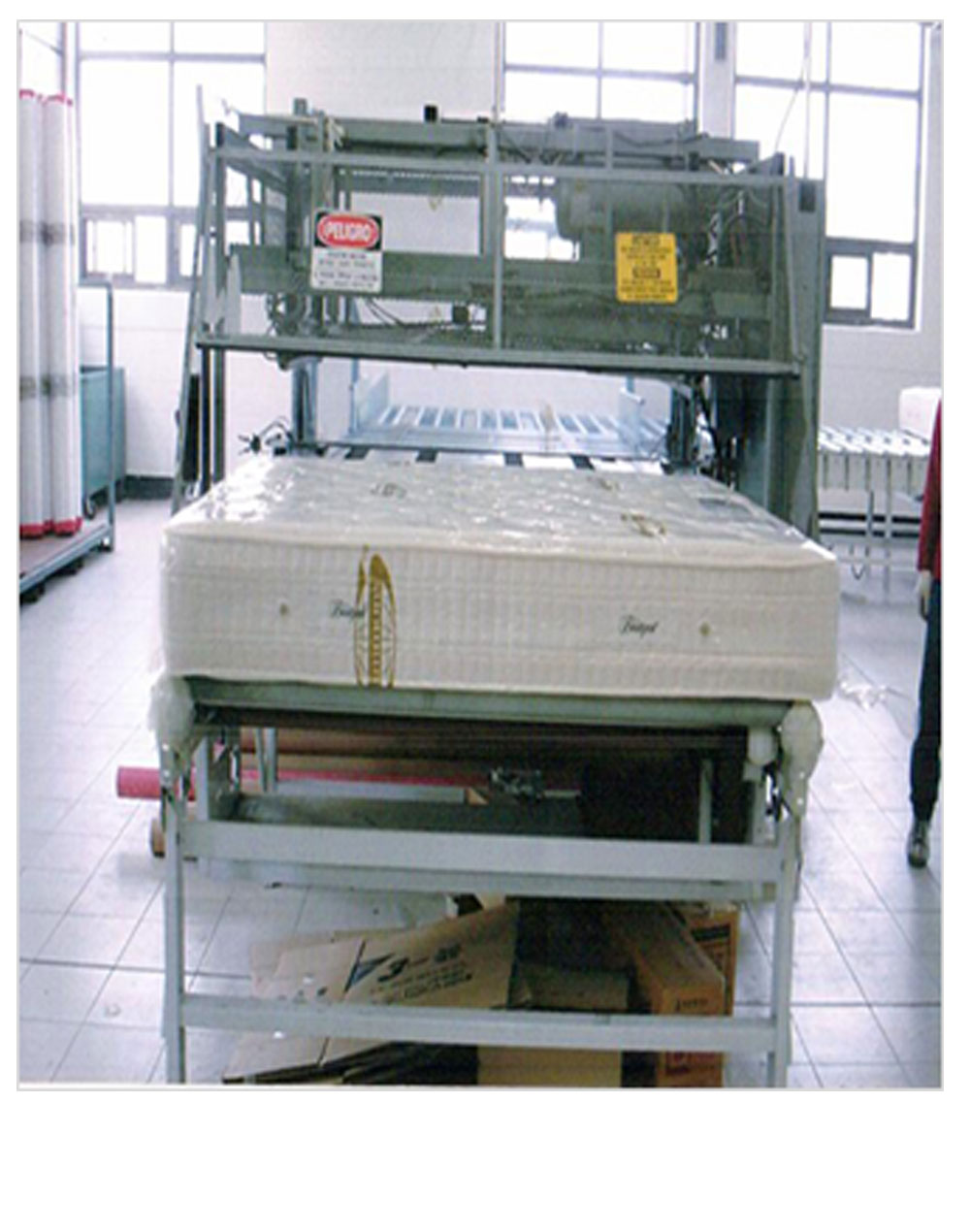 Mattress automatic packaging device
Use: Bed Mattresses
Width: 0.07~0.15mm
Width:2300mm~2700mm
Length: 300m~500m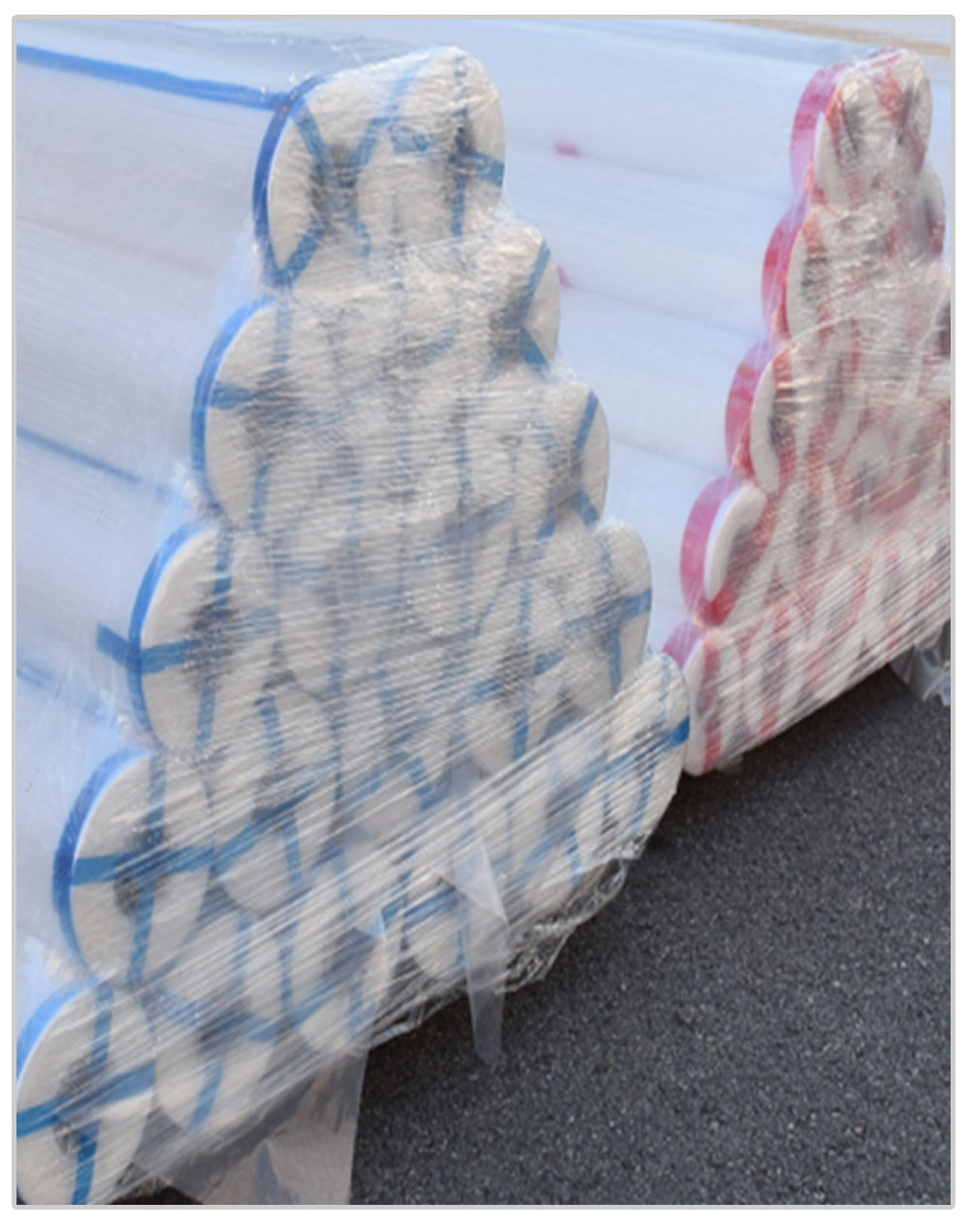 Mattress plastic Extruder Automatic Winder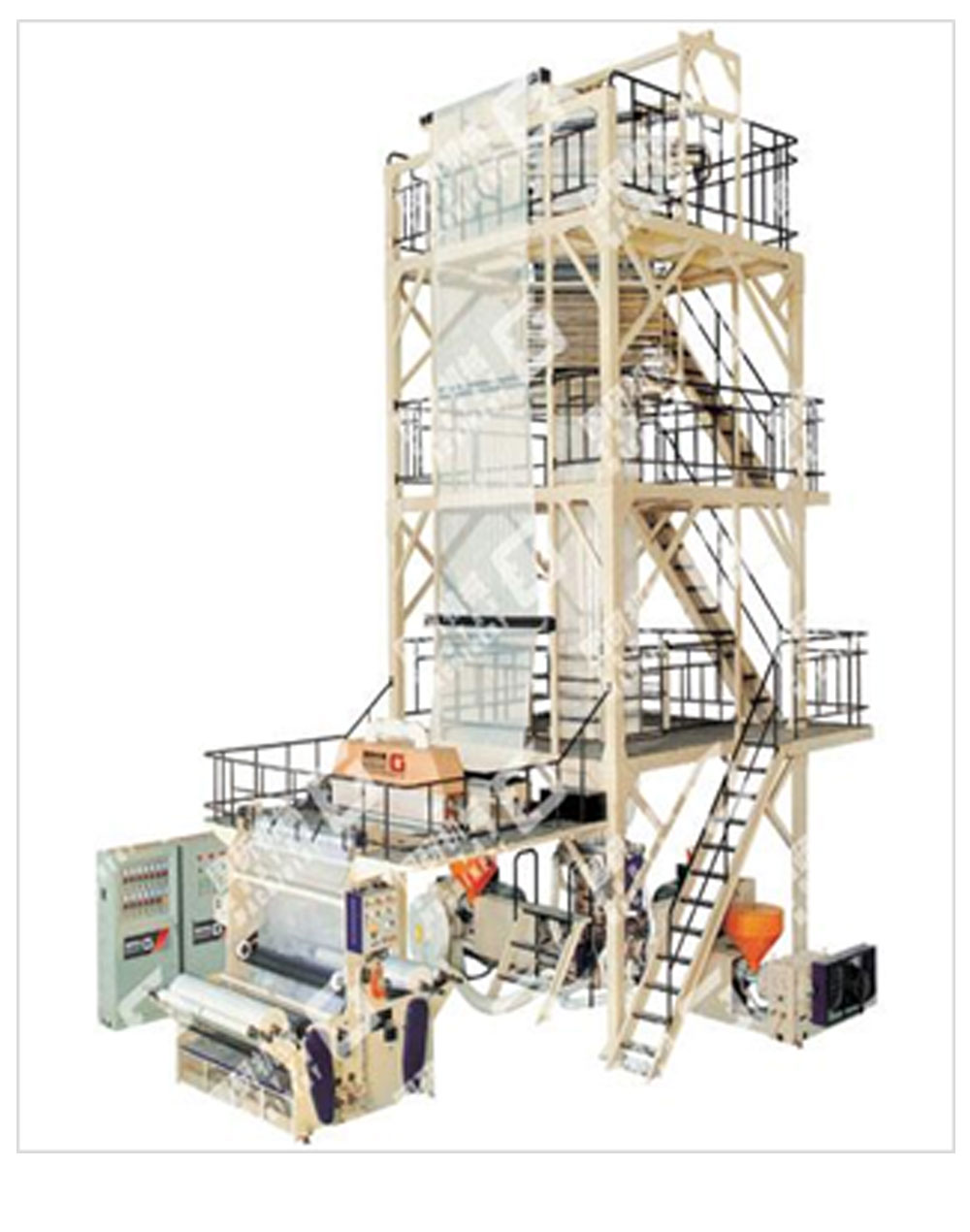 3 3-Layer Extruder dies

---
PE Films for Zinc-plated Corrugated steel pipes
---
Highly corrosion-resistant polyethylene films for zinc-plated corrugated, laminated with a high-frequency induction heating method which gives a strong durability resistant to corrosion from acid or alkali. The life of steel pipes are innovatively extended. Has strong adhesion with steep pipes and has inner layers that are corrosion-resistant, elasticity to protect inner layer, and durability. Also, easy to do coating work and cost-effective.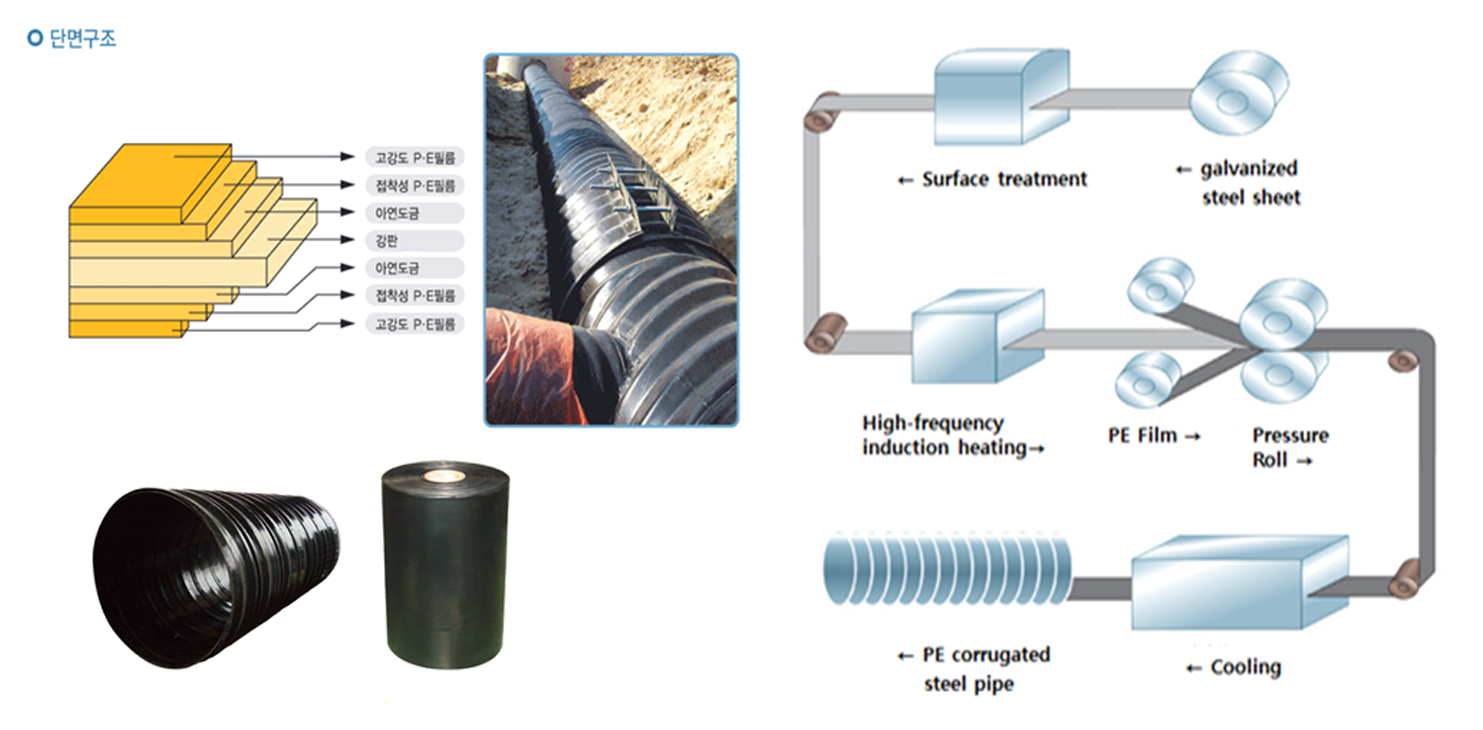 Corrugated steel pipes coated with our PE film are suitable for sewer pipes, wastewater pipes, for saltwater area such as reclaimed land and harbor. Easy to install.
---
Protective contraction film for beverage cans
---
1. Product overview: Film with uniform thickness inside/outside of a beverage can; it is coated to give resistance to corrosion and preservation. Can be used for any content.
2. Product feature: No corrosion or flaw in the can, the original shine of surface is preserved to enhance the product quality. Resistant to weather, heat, and cold.
3. Product strength: It is possible to preserve original taste and color; it is possible to produce nutrition and functional ingredient long-term.
4. Product use: Beer, Soda, Sports drinks, Teas, and fruit juices


---
PE Protective films for Stainless steel surface
---
1. . Product overview: When manufacturing a stainless-steel material or a product using these, they are glued to the surface to protect them to prevent flaws or surface dent
2. Product feature: Has excellent adhesion to surface, can keep the original material and product clean; can peel without leaving residue when removing the film from the surface
3. Product function: Protect the surface from dust or scratch during processing or transferring and prevent oxidization of the original material or the products.
4. Main use: Can be used for Stainless steel surface, Stainless plates, Stainless steel home appliances, aluminum sheet, zinc-plated sheet, surface of door sheet